NEW FOR AGES 3-5!
BABY BALLERINAS
Ages 3-5
Tuesday/Wednesday/Thursday 9:30-11:00AM, Newton Studio
Week #1 June 6-8
Week #2 June 13-15
Week #3 June 20-22
Week #4 June 27-29
$80/Week
Introduction to ballet technique, the language and style of dance, musicality, grace, and motor skill development for children ages 3 to 5, all delivered in a fun, nurturing atmosphere. Children discover the wonderful movements their bodies are capable of at this early age, and are inspired to learn more every day.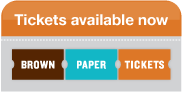 JUNIOR INTENSIVE
Ages 5-7
Monday-Thursday, August 21-24, 9:00AM-12:00PM
Newton Studio
$250
Ballet, Tap, Jazz, Musical Theatre, and more, in a fun and nurturing atmosphere, under the guidance of Paulettes wonderful faculty. A great introduction to the world of dance, musicality, self-expression, and joy! Monday-Thursday mornings.*
*These young dancers will also be invited to perform in the Student Showcase on Friday afternoon, August 25!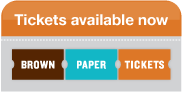 SUMMER INTENSIVE
Juniors Ages 8-12
Seniors Ages 13+
Monday-Thursday, 9:00-4:00pm; Friday, 9:00-2:30pm; Student Showcase 1:30-2:30pm
Week #1 July 10-14 Medfield Studio
Week #2 August 21-25 Newton Studio
Tuition: One Week $475/Two Weeks $850
Classes in Ballet, jazz, tap, modern, contemporary, lyrical, hip-hop, musical theatre, team skills, and more. All levels welcome in these fun and challenging classes, taught by a superb faculty. Each week concludes with a student performance for family and friends.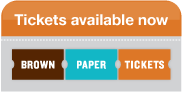 JUST FOR TEENS:
Tuesday Evening Skills
Ages 13+
Tuesdays 6:00-7:30pm, Newton Studio
July 11, 18, 25, August 1, 8, 15
Tuition: $110/6-class card
Individual Classes are $20/class payable at the studio on the day of the class, and are not available for online purchase.
Array of dance styles including jazz, lyrical, contemporary, & hip-hop; also innovative warm-ups,strength & conditioning, stretch, and technique (jumps, turns, tricks). Innovative and challenging classes in a fun, non-intimidating atmosphere where all dancers feel welcomed and inspired.